Relationships Manager
KYC (Know Your Customer), Customer is King...Are phrases that were taken all too lightly during the boom years, but are more important now than ever. A well versed quote is that it costs 70% more to gain new customers than retain existing customers. So in a time where keeping costs low is key to success, knowing your customers needs can be the difference between success and failure.
CRM
Centrally manage all Contacts, Tasks, Notes and Orders related to customers, giving everybody in your company an overview of all customer interaction. Whether in the office or on the road always work with the most up-to-date information.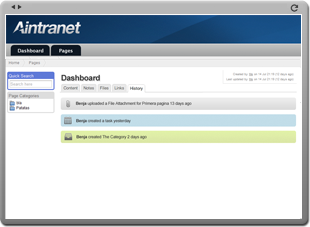 Email Integration
Automatically store all external and internal emails via the simple integration feature, further enhancing the CRM functionality.
3rd Party Store Access
Whether you're a Distributor, Wholesaler or Retailer remove reliance of telephone and fax orders by allowing your customers to place orders directly into the system through a secure 3rd Party Access. Increase efficiency by reducing data entry.